Tête-à-Tête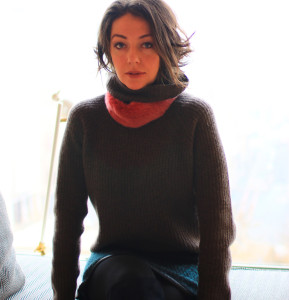 My name is Natasha, I am an image consultant, a writer, an introvert, a salsa dancer and an aspiring pilot.
Working with people as an image consultant  I've found that  facial bone structure has an upper hand in defining our  personal style. This idea is central to my work and my writing.
I have come up with the system of two beauty types: the high rugosity bone structure  Z-type beauty, which I also call an Amazon  and the low rugosity bone structure S-type beauty that I refer to as a Siren.   The emancipated, strong boned Z-type beauty receives a lot of support from the modern gender-bending  fashions and pop culture these days.  With their softer looks the  S-types  often desert fashion and shopping altogether, because they receive little visual guidance and tend to struggle with poor body image,  often despite their modest weight.
The goal of my blog is to help my readers embrace themselves in their natural beauty, should they identify with  a Z-type,  an S-type or be an in-betweener.  But I am also a vocal  S-type beauty advocate, because  I see how  these softer types  need a lot of support in the world of gender-bending fashions. I can provide it by sharing my personal journey in style and in health.  I have been diagnosed with UARS (hypopnea) and I share these experiences too. You can find the body of my work on this topic in the Skull section of this blog.
My image consultant career sprang from blogging.  Starting 2004 I kept a diary of my experiences as a salsa dancer in Los Angeles. I covered dancing, sex and relationship matters in my blog, while getting ready to apply for graduate school in anthropology. Once topics of beauty and style started making their way   into my  blog,  more of my readers got engaged asking questions and seeking style advice.  By 2009 I had an image consultant practice with the worldwide clientele base, which   won me over from doing  PhD in anthropology.
I have been authoring  online projects in the Russian language for over fifteen years.  Writing in English is relatively new to me. I resumed  writing  on sex, relationships and gender matters.  I also  like reflecting upon  my experience  growing up in the USSR and post-soviet Russia and finding how all  these different subjects interweave. I moved to California  in  2001 and currently reside in Los Altos with my family.
I am available for  private style consultations in person, in the Bay Area and  in Skype, globally. $150 an hour.  
Talks, presentations, workshops.  [email protected]
Personalized color palettes for shopping and wardrobe audition. $650 [email protected]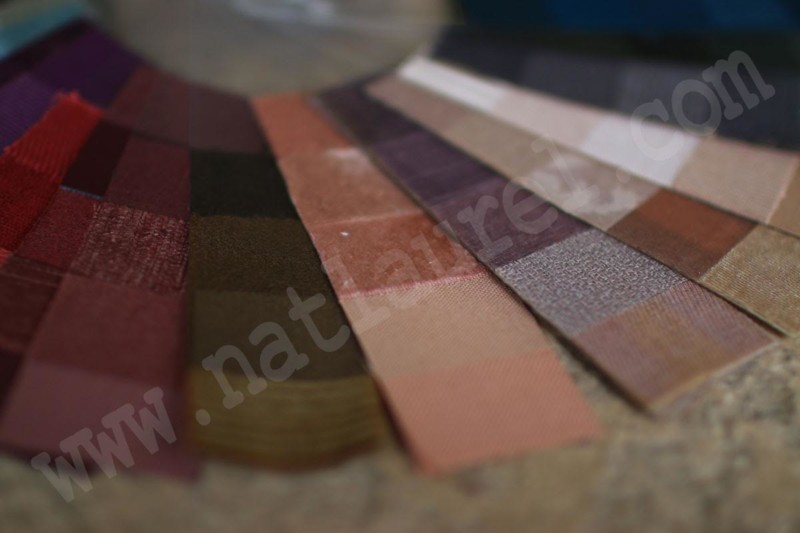 Отзывы
Ella March 14, 2014
Доброе утро, Наташа



хотела еще раз сказать вам спасибо: со временем все ваши рекоммедации для меня как-то уяснились и потихоньку сложились в какое-то подобие системы; теперь мне кажется - это действительно "мое" (в чем сначала я совсем не была уверена).

но, конечно, есть и минус - пришлось полностью менять гардероб::)) ну, не полностью, но процентов на 70:) и парикмахера сменить:)

У вас получилось меня "просканировать" при том, что вживую вы меня не видели - это впечатляет.


Natasha August 13, 2015
На прошлой неделе была в юбке Donna Karan на дне рождения. Признаюсь, к комплиментам не привыкать, но сколько я наслушалась в тот вечер, мама моя. Только две женщины добавили, какая красивая юбка, а все говорили какая красивая я. А работало все вместе: и юбка, и прическа, и очки, помада, черный топ задом наперед:-)

Спасибо вам огромное!

До связи.

Наташа
Yulia September, 21 2015
Наташа, я никогда не чувствовала себя в летней одежде одновременно так комфортно, красиво и непринужденно, как в этом сочетании цветов, длинного рукава и шортов. Так и проходили всю в жару в песочницы:-) Извините мне мою многословность, и обилие фотографий, но мне так хотелось сказать Вам, что вот уже 3 года я совсем по-другому думаю об одежде, по-другому покупаю её, и чувствую себя в ней совсем по-другому. А все потому, что я узнала Вас. И что Ваши советы работают в самых разных ситуациях, даже если больше года не ходишь никуда дальше песочницы, парка и поликлиники.



С большим уважением и любовью,

Юля.