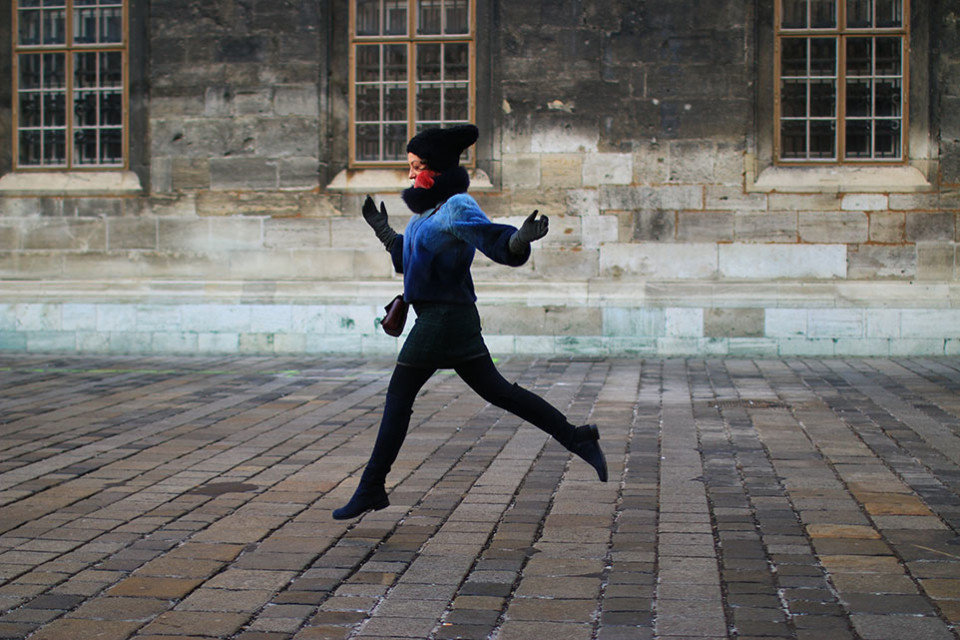 Why we need more grown-up, sophisticated mini-skirts.
What the world really needs today is good quality grown up miniskirts without the ubiquitous checks and pleats that bring out unnecessary Girl Scout allusions. Or they are made of soft jersey  with frills and ruffles, which is yet another adolescent, Forever21 version of the mini skirt. Women need more than that.
Two weeks ago, I put everything aside and jumped on the subject of miniskirts and aging after an influential Russian blogger posted a controversial post suggesting that women over 40 should not expose their legs. I felt seriously threatened, because every winter I post incessantly on my blog about the powerful qualities of miniskirts for a utilitarian cold weather wardrobe.
This is especially important for my Russian style blog readers because the typical Russian face has a very soft facial bone structure (low rugosity) and it affects our ability to sport utilitarian trends. Combat boots, denim, parkas, down coats, and all the Patagonia-inspired, cool high-performance wear require a strong facial bone structure (high rugosity) in order to look good. Slavic people are marked with low rugosity bone structure. Now, add the trying climates of mother Russia to this and the options to help my fellow Russians look good in winter are next to none.
This is where a good miniskirt comes in handy. When pairing utility footwear with jeans and parkas overwhelms faces with soft bone structure, a miniskirt adds a little polish and restores the balance between utilitarian and chic that is so important for any face with a soft bone structure. But in order to perform, the miniskirt needs to be made of Chanel-quality fabric: thick and tweedy. It also needs to have a boxy, angular cut, free of pleats,  checks ruffles and frills  because these are the things not the skirts length, that  bring on unnecessary school girl allusions. I can assure you that finding  a mini skirt made of thick fabric, with an angular cut without pleads, checks or ruffles  is a challenge. The mass market and affordable brands operate in terms of checks, pleats, and other school girl versions of the miniskirt. The good, grown up, sophisticated mini skirt seems to be the privilege of higher echelon fashion brands like Akris, Prada, and Proenza Schouler, which will cost you $$$.
This is wrong. It creates a false assumption that women of a certain age should stop wearing miniskirts. Yes, many of them should, if their minis are decorated with pleats, checks, and frills. But designers of the 1960s who introduced the miniskirt to the world did not mean mini as a fascinator. They meant the miniskirt to be a symbol of newly acquired mobility and freedom so that a woman could catch a departing bus at the station as well as get in and out of her Mini car easily. So that she could feel effortlessly chic and happy about herself rather than hibernating in jeans and waterproof nylon when multitasking between kids' activities, work, and errands during her busy day, especially in cold weather. But this niche is empty.
Hey, you fashion gods! Women need decent grown-up miniskirts!
Popular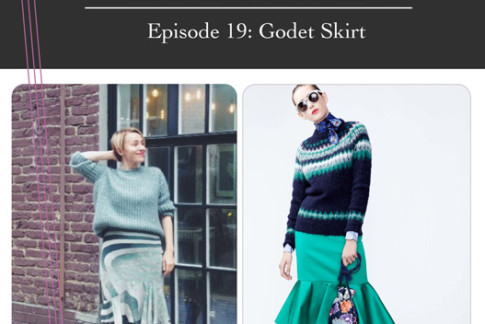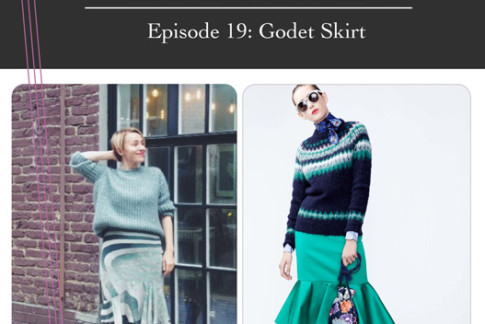 Related posts