Formula One: In His Shirt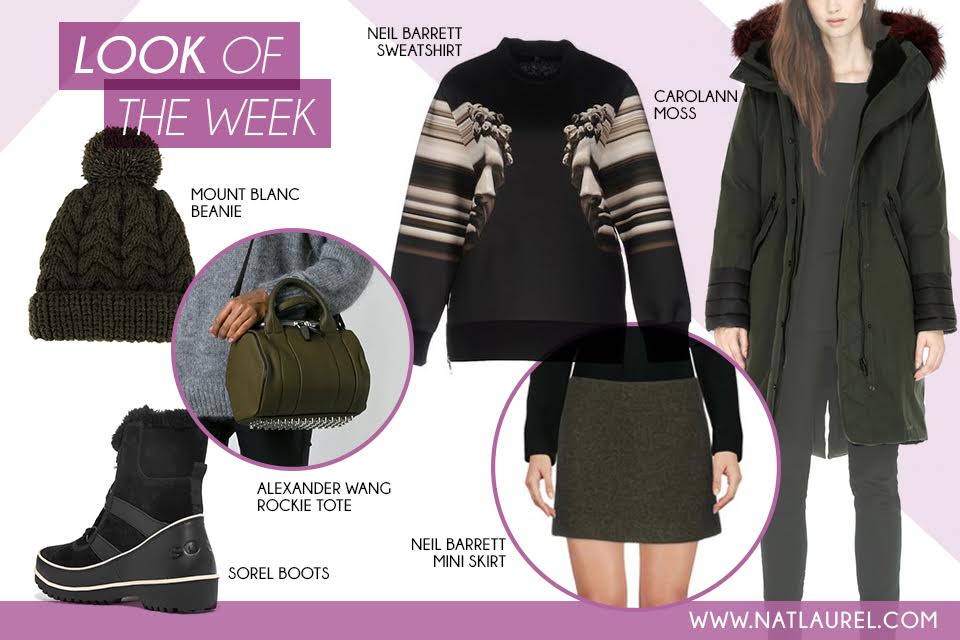 Once in a while readers ask me if I believe in capsule wardrobes. I never know how to respond because to me "capsule wardrobe" sounds like "free gift," a definition generated in the age of uninhibited shopping. Before impulse buys and blowout sales became the norm of our everyday life, all wardrobes used to be capsules. That was the very definition of a wardrobe: to actually be a capsule. Now we have exploding (unusable) wardrobes and capsule wardrobes (ones that bear some promise of working for you.) Following semantics I guess I do believe in capsule wardrobes.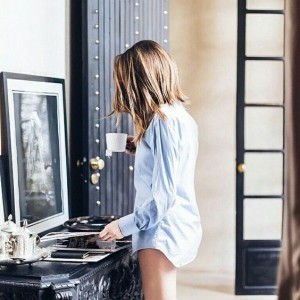 What I certainly believe in are formulas. Whenever fashion press refers to some celebrity style as "formulaic" it basically means "fail." And yet, I stand by formulas. Jorge Luis Borges claimed that all fantastic literature had only four plots. With a couple more options thrown in, it holds true in the sartorial realm as well. The small details and nuances that come on top are what is called style. But in order to bring those in, one needs to prep the soil. Formulas do just that.
Here is one formula I separated from the variety of looks and refer to as "Formula One: In His Shirt." A titillating image of a female chilling around the house in her man's shirt. The highly sought after 'I-am-so-sexy-without-trying-too-hard' appeal stems from the idea that everything has already, well, happened.
This recognizable image goes beyond the most intimate environment and hits the streets reincarnated into an array of outfits, namely, the sack and cocoon silhouette. Yes, it was put on the map by Balenciaga nearly half a century before super models of the 90s popularized the look gracing magazine covers dressed in men's shirts alone. I will ignore chronological order for once and continue referring to the formula as "In His Shirt."
The essence of the formula is to disguise all the signature snakelike lines of a female body: well-defined waist, long gentle back curve, bosom, and shift accent to legs. This ensures all the clutter accumulates at the top, while the leg line stays uncluttered and clean. The gentle scoop at the hem creates a tapering effect, which is important because it mimics the curves, an authentic part of the female body, without emphasizing them. You don't get the same appeal with flared hems so hunt down garments slightly tapered at the hem. Once you've built your base you can move on into taking the formula to a utilitarian or ladylike style or any other route to make it your own. It is equally important to stick to the formula and to disguise it with details and your unique finish.
What I mostly admire about the "In His Shirt" formula is how it provides an outlet from the jeans-tucked-in-boots rut during winter days in colder climates. Pull on opaque tights (or two) instead of jeans and stick your feet into performance boots, then slip on a sweatshirt. To take this rebellious combo out of the comfort of your home, just add a mini skirt in tweed or boiled wool. Make sure it is short enough to look like a onesie. The soft structured bulk on top will help elongate the legs and make fouetté thighs look svelte. The thick fabric of the mini will keep things down to earth, and the opaque tights will help you create that utilitarian chic look instead of a toxic-recycling-site-visit kind of look.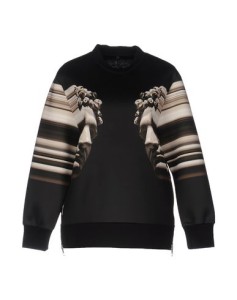 Girls with marathoner's gams who typically do not sympathize with the leg-lengthening drama and are more invested in finding things that will lengthen their necks and soften their torsos. They can pair such a skirt with knits, V-necks, and even office shirts– the ubiquitous look staring at us from all catalogs these days. The Siren beauties, who are usually the proud owners of fouetté thighs won't benefit from such combinations. They are more limited in choices in this look, but they need it because it enables them to stay true to their authentic femininity in the subtlest way while dressing for an everyday busy life.  Therefore Sirens will have to invest time into finding the right sweatshirt, as it provides soft structure and tapering effects better than jersey or cashmere.
The sweatshirt is such an utterly athletic item; it can turn into quite an ordeal to spot the one that will enhance a Siren's beauty. I like to look for some subtle glow in the fabrics, velvet and satin finishes, and jewel tones. This Neil Barrett neoprene sweatshirt does not meet any of the criteria but it sports a classic motif. Any Greco-Roman pattern is very Siren beauty friendly.
I saw the designer's decision to bring a Greco-Roman motif into an utterly utilitarian garment as an open door into an earthy look with a touch of femininity to it, something all Siren beauties are in desperate need of.  The use of  masculine head, rather than some goddess makes this garment both,  relaxed and refined. This creates a wider choice of comfortable shoe wear,   ranging from block heel pumps to slip-ons, brogues and spectators  to  sorel boots, a proposition I'd  never considered.  The parity of the Classic sculpture with snow boots is very tongue-in-cheek yet also a very fragile balance. To prevent things from falling apart into an unstudied mess, I kept the color scheme in the dark green and black palette to serve as a backdrop for sartorial mischief.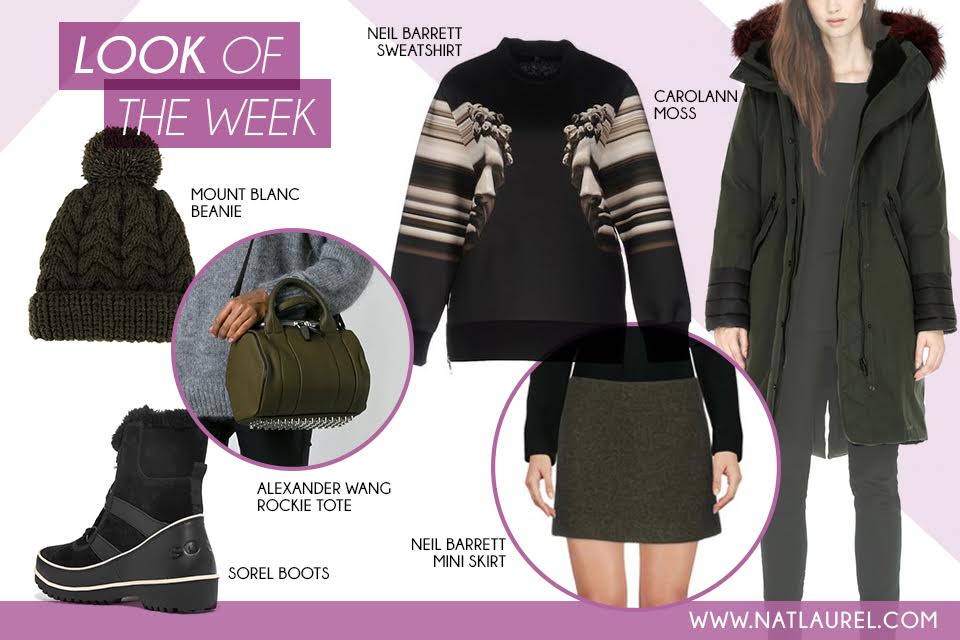 Neopren Sweatshirt Neil Barrett  20,500 руб
Popular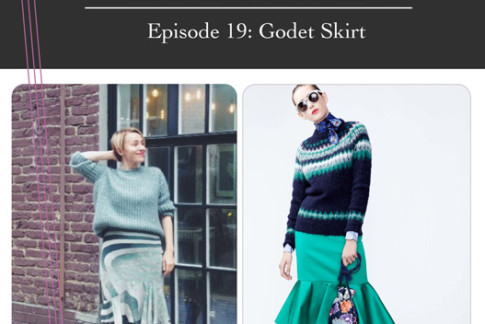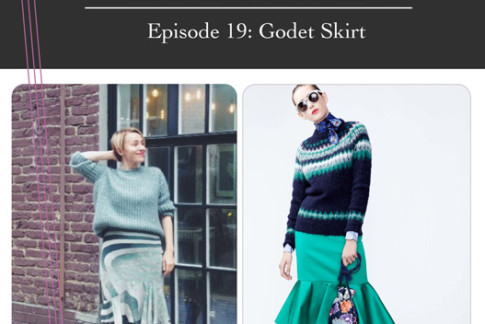 Related posts