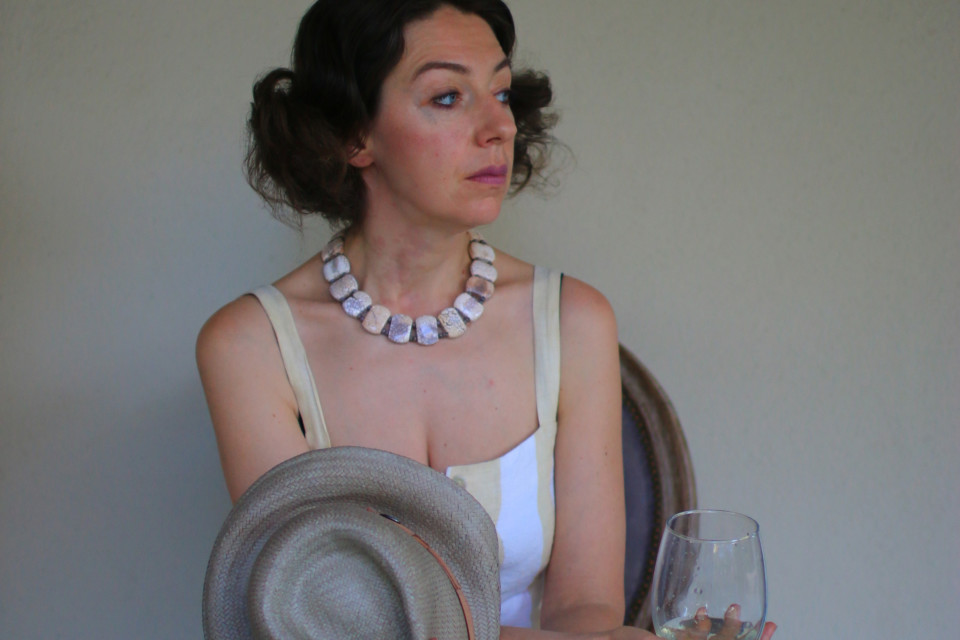 Flocks can be as mighty as a makeup artist's bronzer brush, bringing out cheekbones and lifting the low Renaissance cheek up.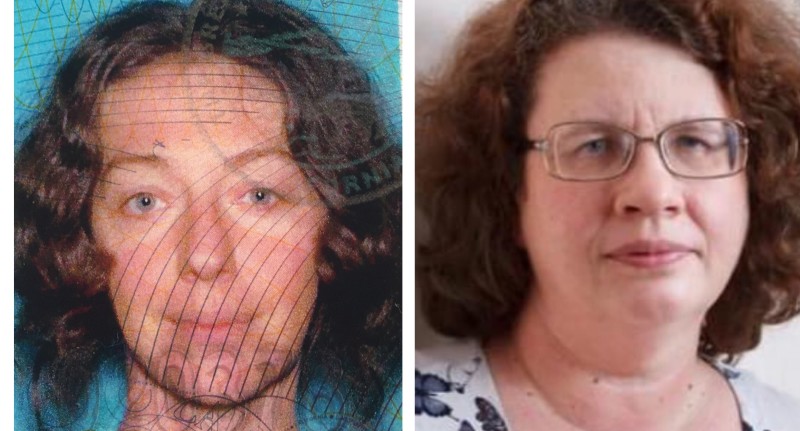 I was scrolling up and down my Facebook page on my smartphone while idling at a red light (something I have banned myself from doing millions of times) when I mistook someone else's picture for my own. This confusion lasted a split second, but whenever you are lucky enough to experience such a thing, you are granted with serious insight.
The face I mistook for my own in the haze of cyber information was one of a Russian psychologist (on the right) and highly respected blogger whose article I had shared on my Facebook page a couple of days earlier. Ours are two very different faces but we share one thing in common: we both have wobbly cheeks that dominate our face. My makeup free driving license pic is on the left. Contributing to face outline, cheeks are a defining characteristic of the human face that make the difference of other features somewhat irrelevant. Despite how different we look, our faces are fundamentally similar. I felt compelled to bring this up because millions of women have the same Renaissance-inspired cheeks that find them struggling for positive body images in the world of fierce cheekbones and taut cheeks.
Cheek-shaming is a very special brand of body image talk among my fellow Russians. It is widely believed that wobbly, saggy cheeks are a mere consequence of a few extra pounds (or aging). They are not. While putting on weight (or years) certainly makes wobbly cheeks more annoying, losing weight (or being young) may not automatically lead to a fashionable, taut cheek. The soft tissue of our face largely relies on facial bone structure. This is when high cheekbones and an angular jaw line come into play. They serve as hooks for the soft tissue to stretch between nicely. Think of a trampoline surface with a dent in the middle. This is your Vogue-level taut cheek. The 'duck-face' and contouring techniques nicely play it up. This is a strong nod towards Z-type beauty.
The facial bone structure with flat cheekbones and a delicate jawline that often translates into a setback chin are all signs of decreased rugosity: the very base of an S-type beauty. Flat cheekbones and a setback chin leave cheeks unsupported, so they look wobbly and saggy even on a very fit and young woman. Without the support provided by bone rugosity, the cheeks stream down and blend into a double chin. It is very typical of Classical sculpture, Renaissance painting, and other Euro-centric beauty standards. Attempting a 'duck face' usually looks unnatural. Getting too excited with contouring may lend such a Renaissance-inspired face the look of a Mayne Ride high-school production.
What really helps our cheeks fight gravity is our hairstyle. Side flocks can step in where our flat cheekbones failed us. This requires volume and a highly calculated length. The volume of my fellow-blogger's hairstyle is great, but her length is playing on gravity's side. To turn my hairstyle into an ally I have the back cut really short, all the way to the base of my neck.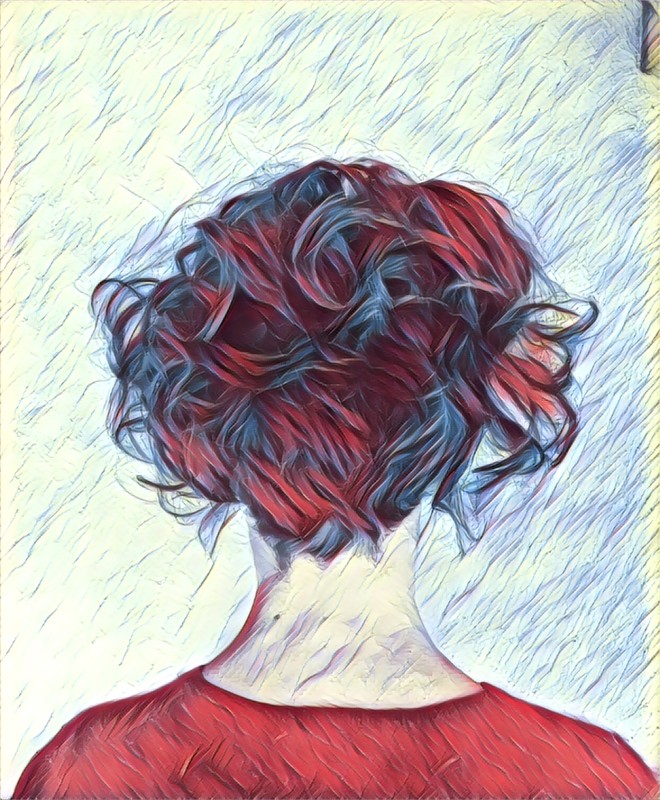 This forces all my hair forward to the temples where it blends with long bangs and frames my face into a Klimt-inspired portrait hairstyle. See how my  cheek-twin face looks bare compared to the messy framing my long bangs provide  in the collage above.   Separate flocks work almost like a makeup artist's bronzer brush, bringing out cheekbones and lifting the low Renaissance cheek up.
If you think about it, this version of the haircut is way more traditionally feminine than the one that my cheek-twin has. It's counterintuitive, because cutting your hair really short (in the back) does not feel feminine, but you will notice that baring the back of your neck with a haircut   and pushing the volume forward is more reminiscent of traditional ladies up-dos, which bared the base of the neck and aimed at framing those Mendl's-inspired, Renaissance cheeks. On the contrary, long hair that covers the neck is much more reminiscent of the male baroque wig and calls for higher rugosity in bone structure.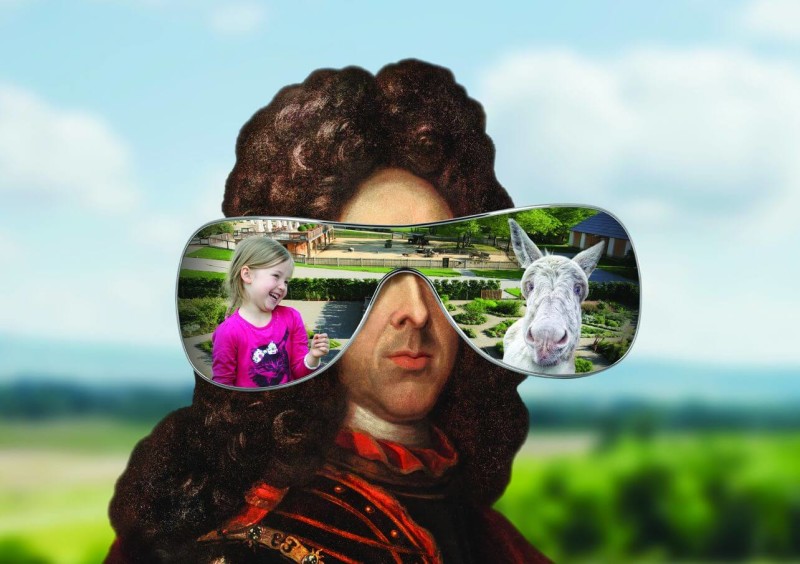 I know that many women avoid baring the back of their neck and consider it an unpleasant sight. This can be true, but there are multiple tailoring techniques to disguise neck flaws. Our face is way more important and is harder to manipulate sartorially. You want to have all the support you can get from your hairstyle. I have seen faces with flat cheekbones full of personal charm and character, but I have also seen faces with flat cheekbones that robbed them of their personality. If you feel this is your case, then know that flocks are your allies.
Popular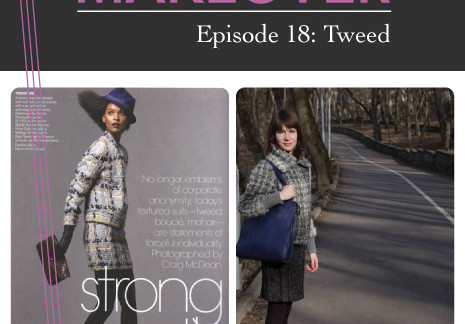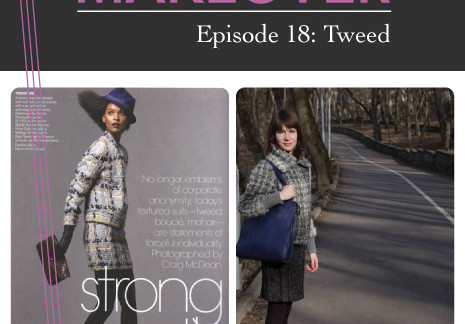 Related posts