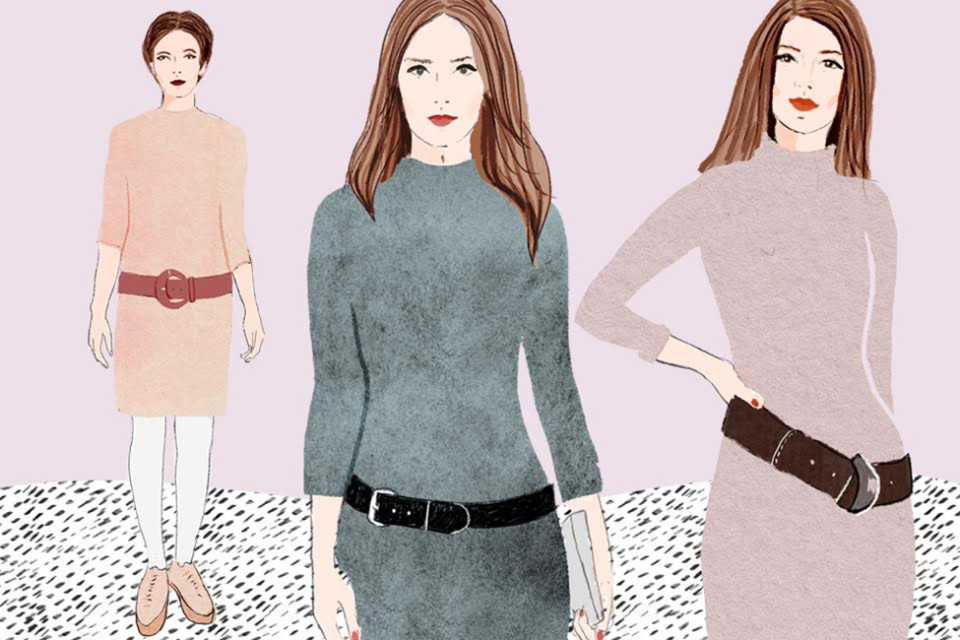 Making your smart knits smarter.
A recent client, Daria, is in St. Petersburg and I am in San Francisco. With an 11 hour time difference between us, we exchanged information via Dropbox once every 24-48 hours. This reminds me of chess sessions, which, in my childhood, were published in the newspaper. The grandmasters executed their moves via snail mail, which were then published in the weekly editions causing a lot of excitement among chess aficionados. Now, deep into the 21st century, Daria and I fight the 11 hour time difference between St. Petersburg and San Francisco and exchange moves over her outfits once a day (which in today's instant message dominated world equals the snail mail of the 80s) bringing them to perfection and ease.
Talking of ease, one night we worked on her knit dress. It looked… well, it looked drab like most knit dresses do. I suggested she liven it up with a belt. In the next morning's Dropbox update, I saw Daria's face lost and confused over the belt performing its magic, turning the plain-Jane sweater dress into a sartorial nightmare. Who would ever think that a little, boring, brown jersey  could stir emotions of any voltage? But the belt is indeed a powerful tool.
This is the bread and butter of a style blog. Now I have a case. The cliché "just throw on a belt" advice turns into a style essay: the dos and don'ts of belting your jersey.
First and foremost, never ever, ever clutch your belt on your waist over a jersey dress (or jersey anything). A sharply clutched waist is a classic mechanism that reigned over a female silhouette before Coco Chanel manipulated jersey from lingerie into the garment department. In order for jersey to retain the status Coco fought for it to have, it needs an über carefree way around accessories. Take the belt. Never tighten it up over jersey; rather throw it in there. Give it some freedom gained by purchasing your belt one size up. Or better yet, do your belt-shopping in the Dries and Dolce men's section.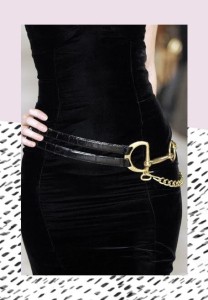 Given the semantics of the ubiquitous advice, it seems only natural that all belts should be worn loosely these days. Yet time and time again I see boutique stylists clutching belts on the wasp waists of their shoppers who examine themselves in those slimming mirrors, evaluating yet another knit dress. To understand why the belt-snatching-over-jersey trick could possibly still be so popular among shop assistants, I ran a quick search on Pinterest. The review of 'knit dress' images revealed that jersey dresses featuring belts tightly clutched on waists basically fall into two categories.
First, a Victoria's Secret repertoire. In the modeling world VS models go as 'curvy', but in the real world of gently sloped shoulders and childbearing hips, VS angels look pretty square and their pushed-up B cups only enhance their gladiator appeal. In the real world, such a physique translates into a teen body, which is a major demographic of the brand. Those budding curves acquire a certain degree of femininity when a belt is clutched over a knit dress that traces its origins to lingerie. But, this does nothing for a fully developed feminine figure.
The second scenario of waist-defining belts worn over jersey revolves around elaborate creations of top-tier brands like Chanel and McQueen. The level of details in those is so intricate and the dressmaking process so complex that it balances out the humble jersey fabric and gives the classic waist-clutching maneuver a twist. Yet it still calls for a boyish, rectangular body.   This dynamics  means some  some counter-intuitive actions. On a boyish trunk, belts slip down naturally forming a dropped waist. But the well-pronounced curve seems to cry for a belt snatched at its narrowest point. It is ironic, but with the newer, softer fabrics and ubiquitous knits, it is androgynous gals who actually look swell with belts parked on their waists. Ladies with softer, feminine curves will have to work their belts over jersey into an area below the waist to make it look carelessly thrown over. This appeases the classic feminine beauty call for 'proper' with the undergarment nature of jersey.
But, not all belts styles will succumb to that. Which  was exactly what caused Daria's jersey-belt sartorial nightmare. Carefully placed below the waist, as instructed, her wide shocking pink cummerbund seemed to squeeze her hips like a chastity belt, with an oversized round matching buckle looking like Madonna-Cindy Lauper face-off item. The width of the belt hindered the ease required for jersey accessorizing. The attention grabbing round buckle that found itself practically in the pubic area took this sartorial fail to a whole new level.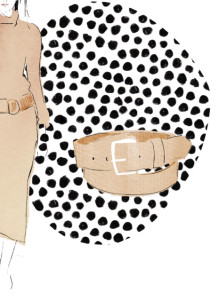 The careless feeling that the belt is assigned to bring to a jersey outfit is typically delivered by a buckle located slightly- or not so slightly- off center. But not all buckles are naturals at that. Buckles of various geometric shapes that match the surface of the belt typically emanate a certain degree of formality. This means they prefer to sit on the waist or at least go through the loops and enjoy their solar plexus alignment. You cannot exactly throw them over clothes. These guys like to be placed. They are also known for forming more amiable relationship with fabrics of some pedigree.  Buckles contrasting to the belt in material or color (metal, plastic, rhinestones) will be happy to loose their solar plexus connection and play the asymmetrical card, wandering freely between the waist and hip area. So do seamless buckles, even if they are covered with a belt matching material. They are down to earth, easy going, and are true egalitarians when it comes to pairing with various fabrics.
Width-wise I see three scenarios:
The really skinny belt, a quarter of an inch wide, is a wonderful throw-over-jersey option because it needs no adjustment for gently pronounced curves. The buckle will travel easily and won't make you feel clumsy. The trick is to make an inherently ladylike skinny belt agree with genetically casual jerseys. To get the look you want, simply make your skinny belt double. Or triple. This will create a casual vibe and make for a sought-after combination of lady-like and laid-back appeal. One thing you will need to watch out for is your shoes. Three, two, or one, skinny belts demand matching delicacy from your shoes.
Belts ½ to 1 inch wide are true workhorses. They accommodate gentle curves beautifully, but unlike their ¼ inch skinny siblings are less fussy about the shoes. Double or single, they are equally good. I rely on this one heavily to go with my Valentino 'pointies' and Brunello combats alike.
Belts  wider than an inch promise a head-turn, but can be pretty nasty when you try to throw them over jersey. They like to be parked on the waist (or stabilized with the loops). You will have better luck if you go for a contour belt; it is slightly curved and has the shape of a banana, thus forming a dropped waistline over your jerseys and silk tunic dresses. This body-complementing cut requires a larger piece of leather and produces a lot more leftovers than simple straight belts. It is therefore more expensive, but at least you know what you're paying for.
All in all, when it comes to jersey belting, less is more and careless is key. Happy jersey-belting to all of you!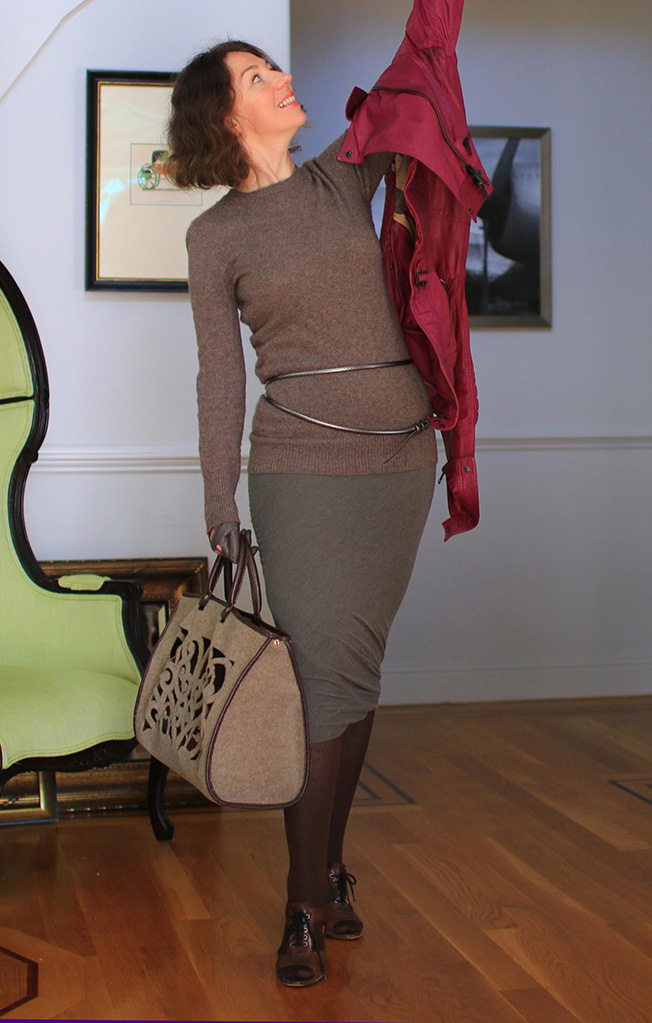 Enjoy more loosely belted jersey ideas.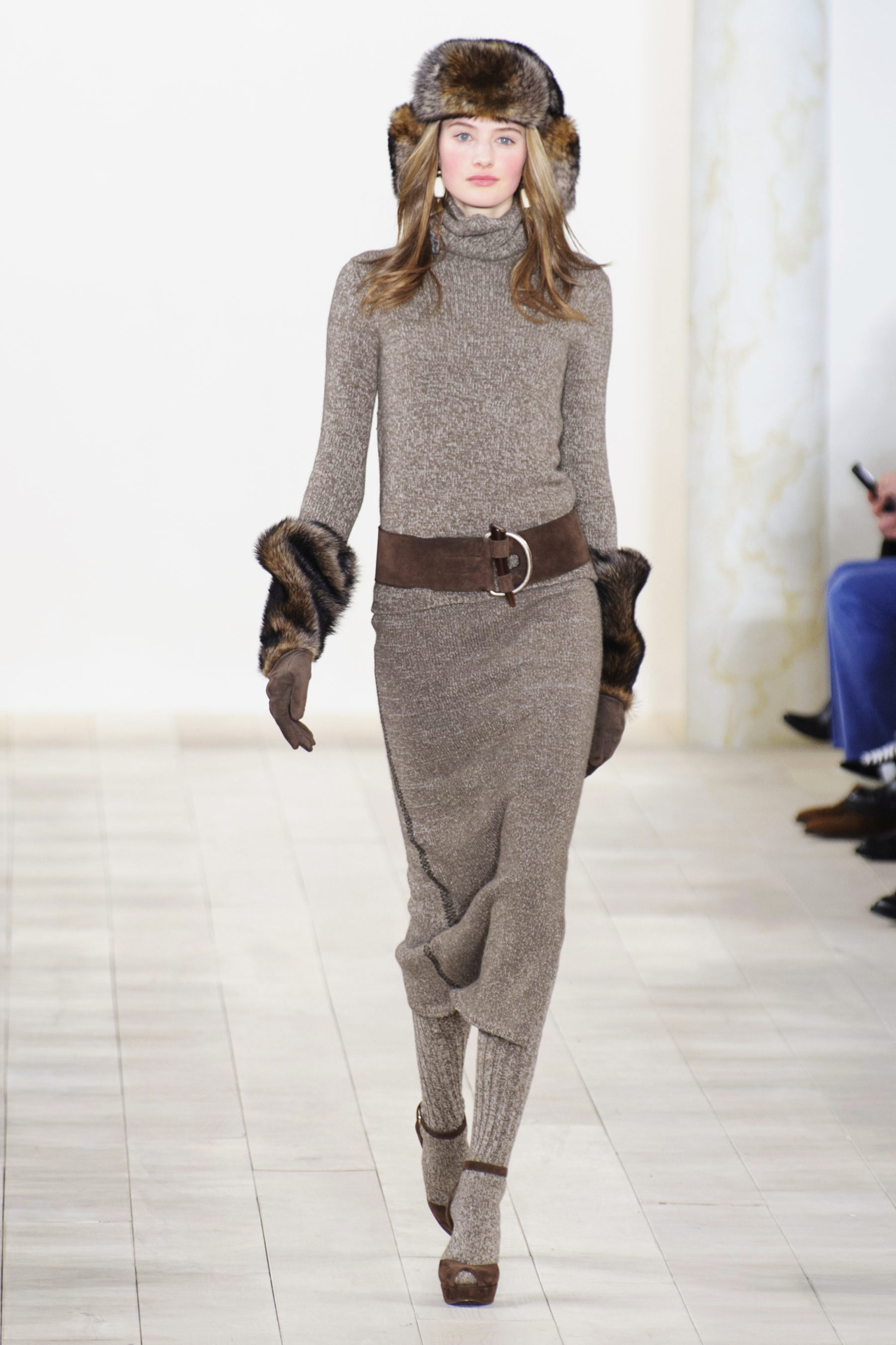 Ralph Lauren,  2015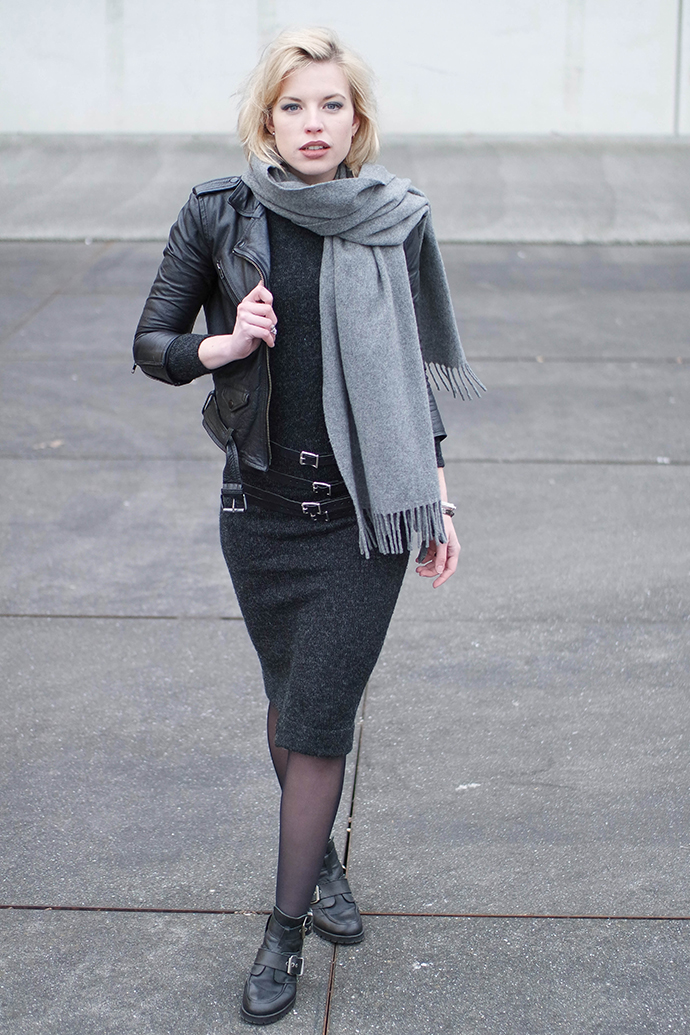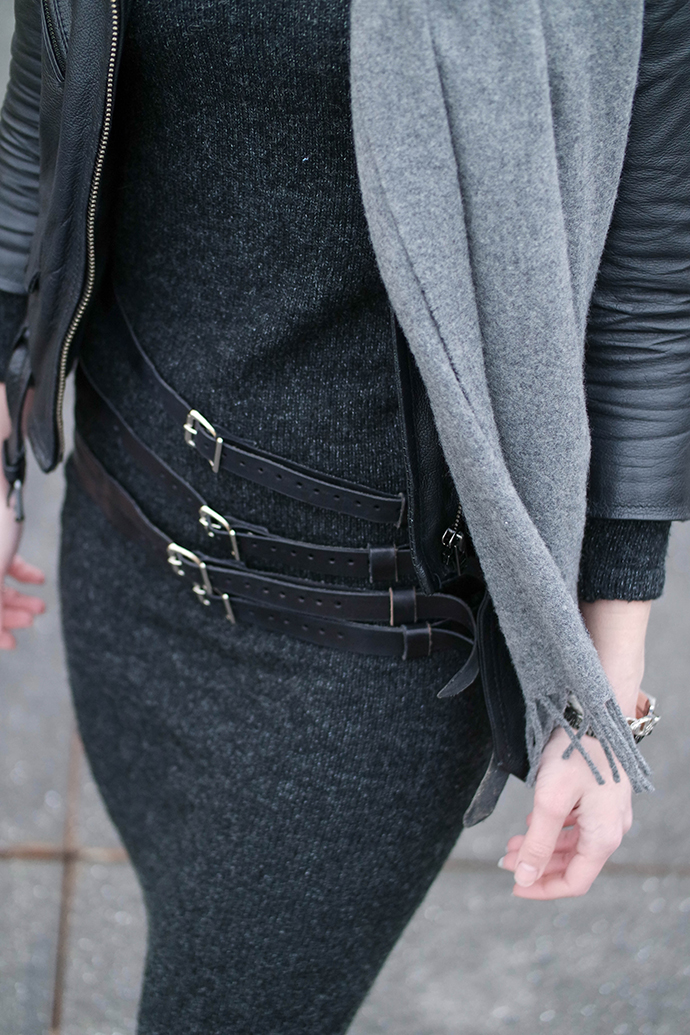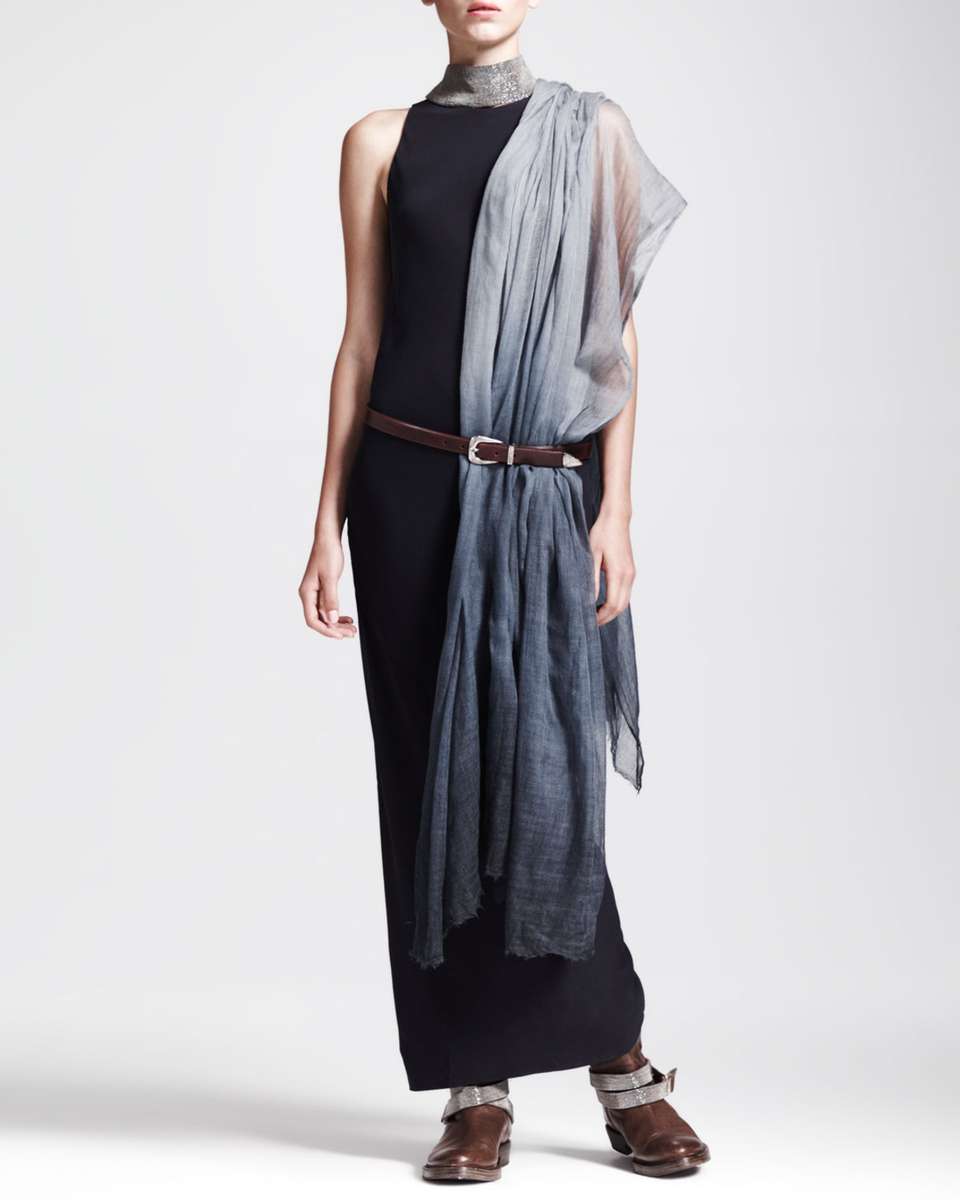 Brunello Cucinelli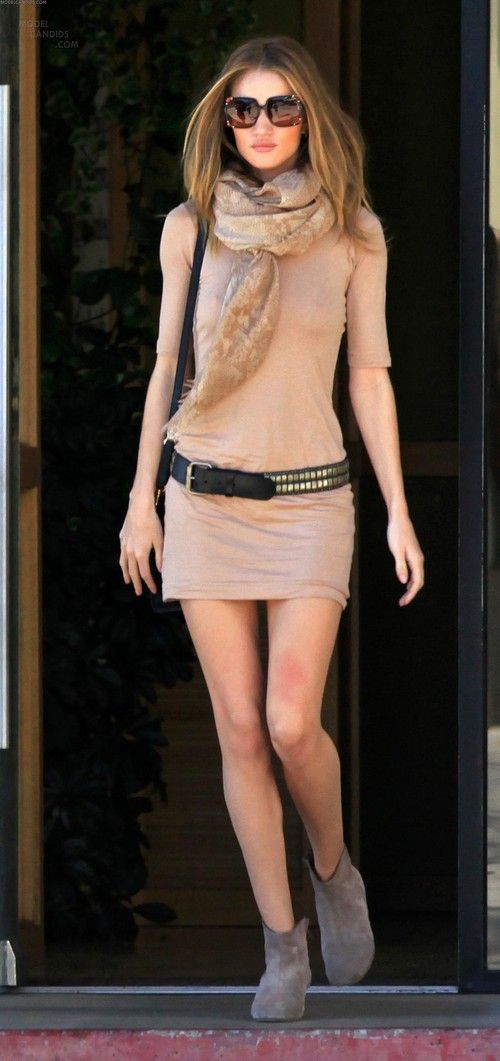 Rosie Huntington Whiteley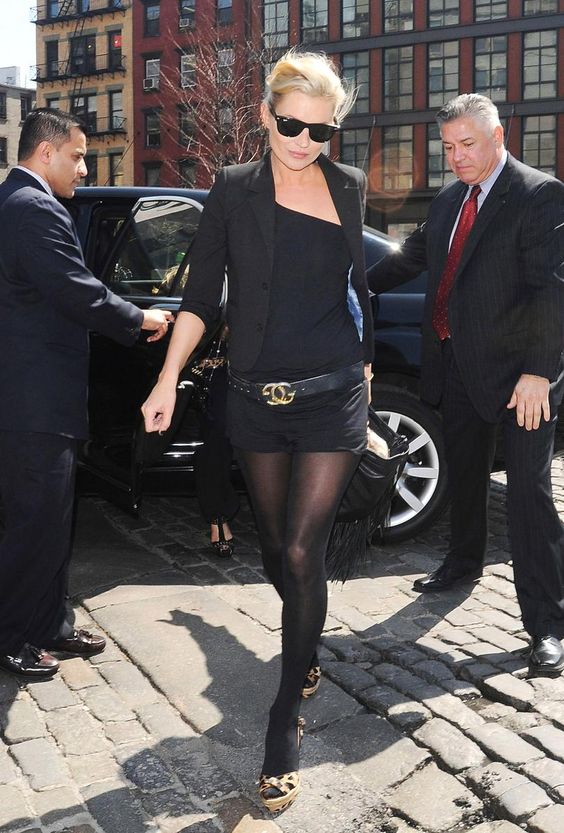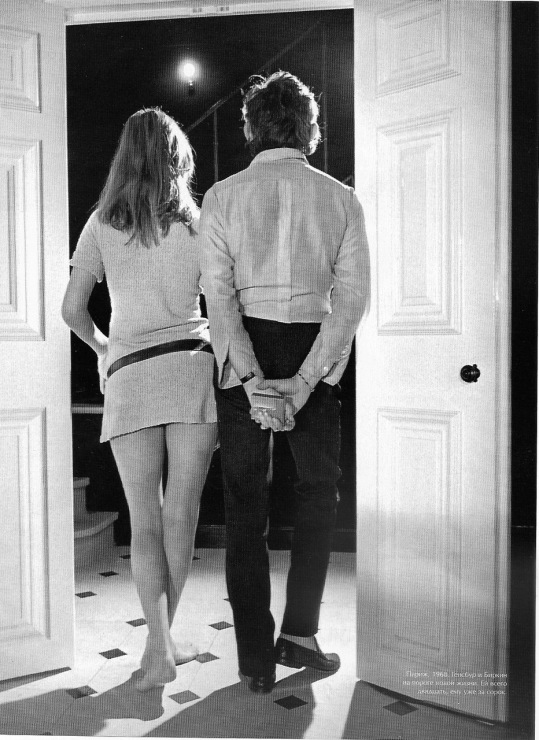 Jane Birkin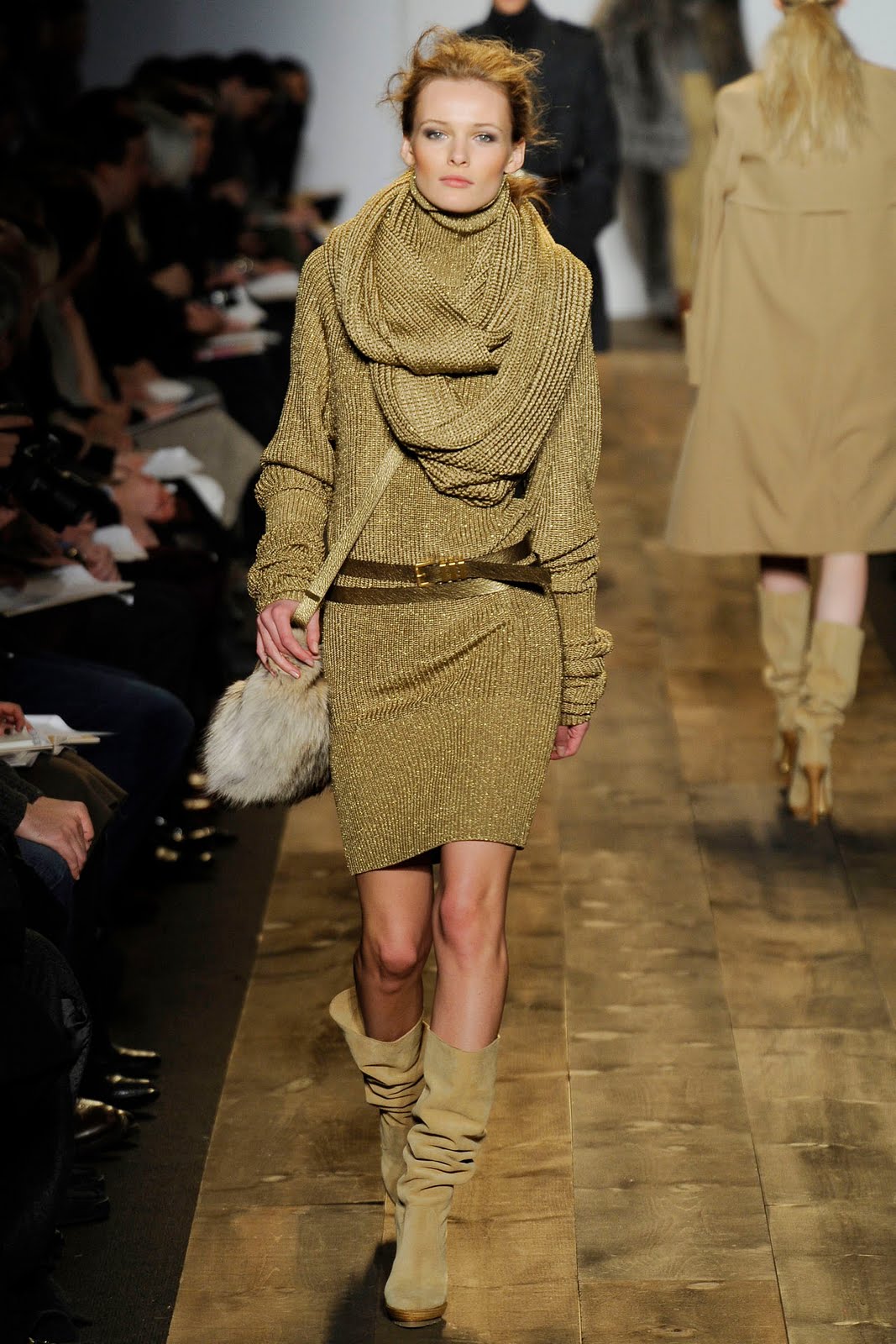 Michael Kors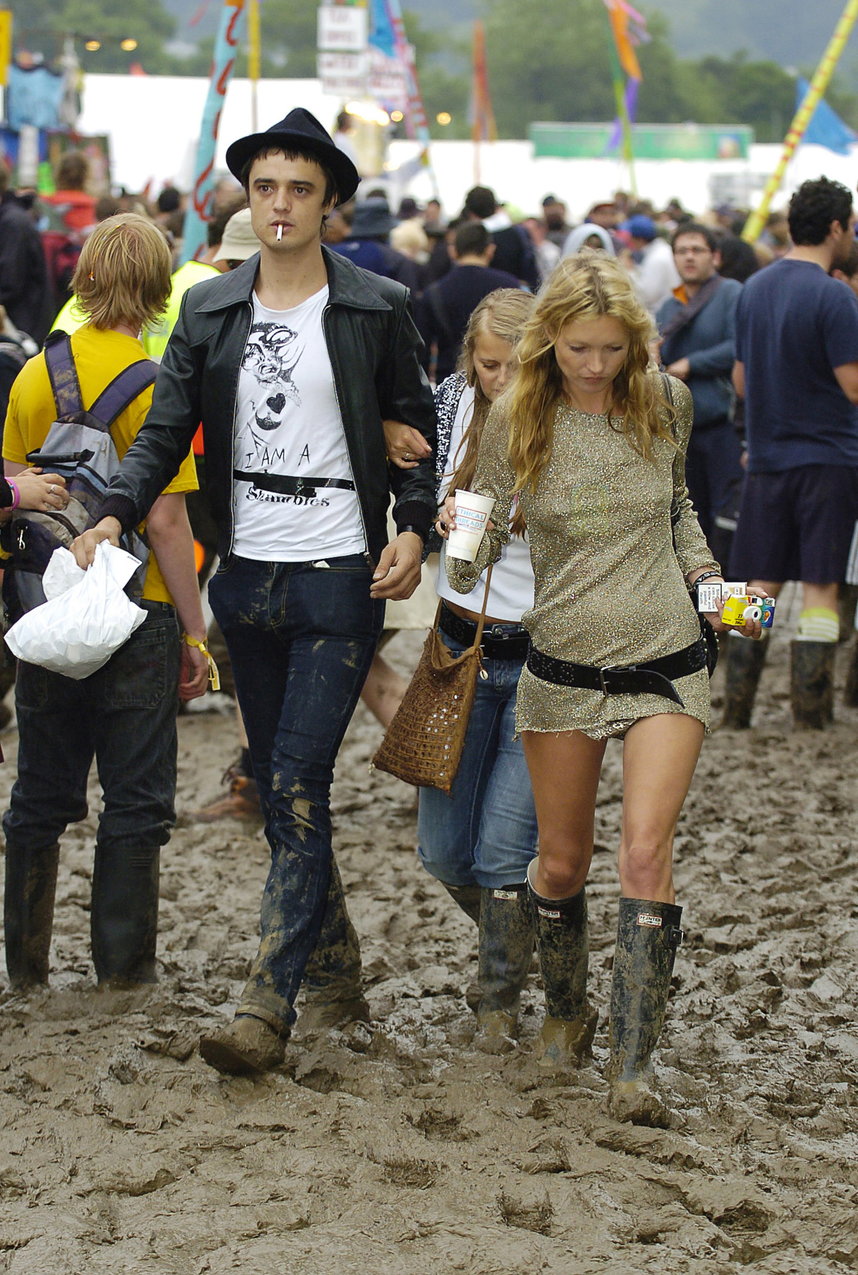 Kate Moss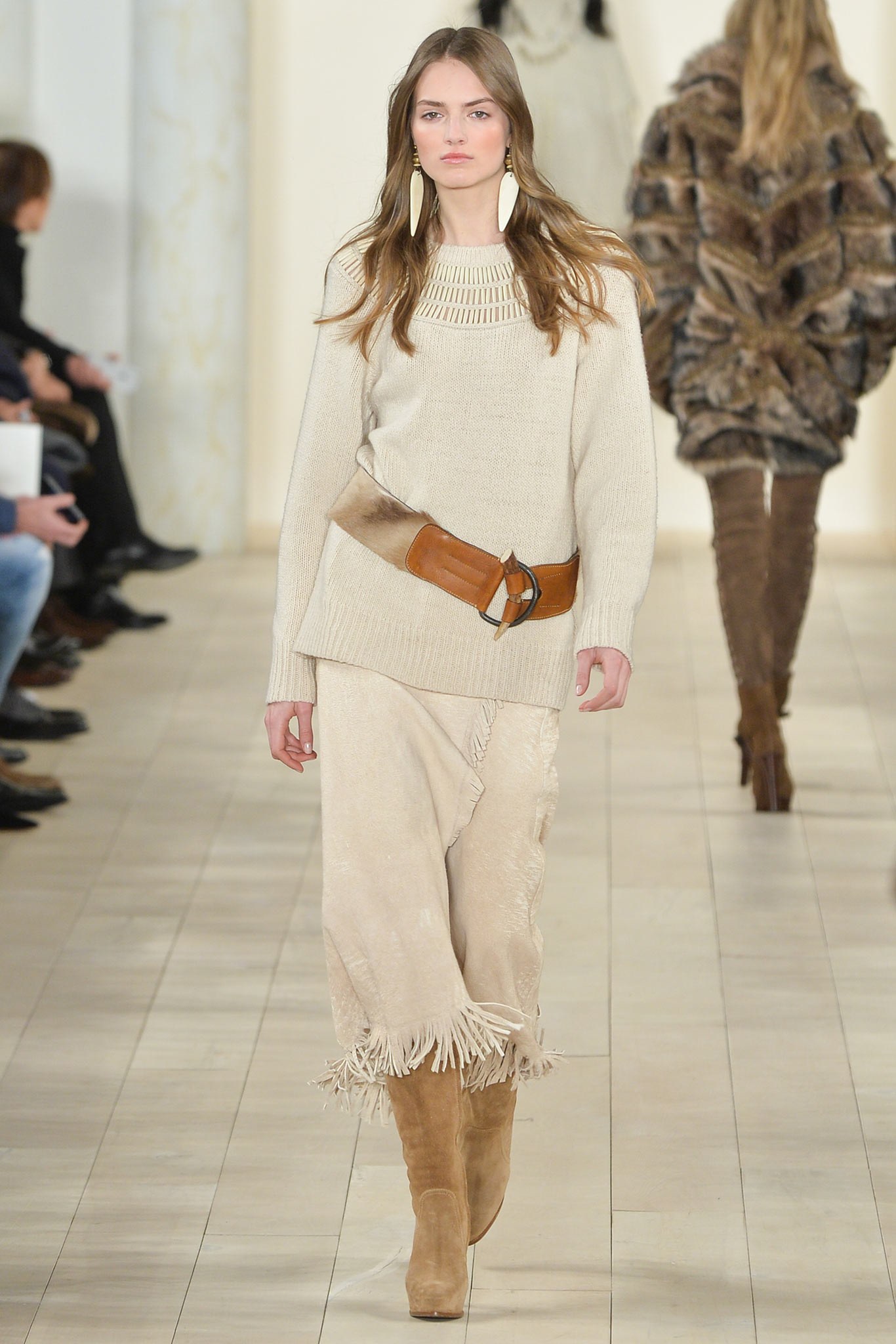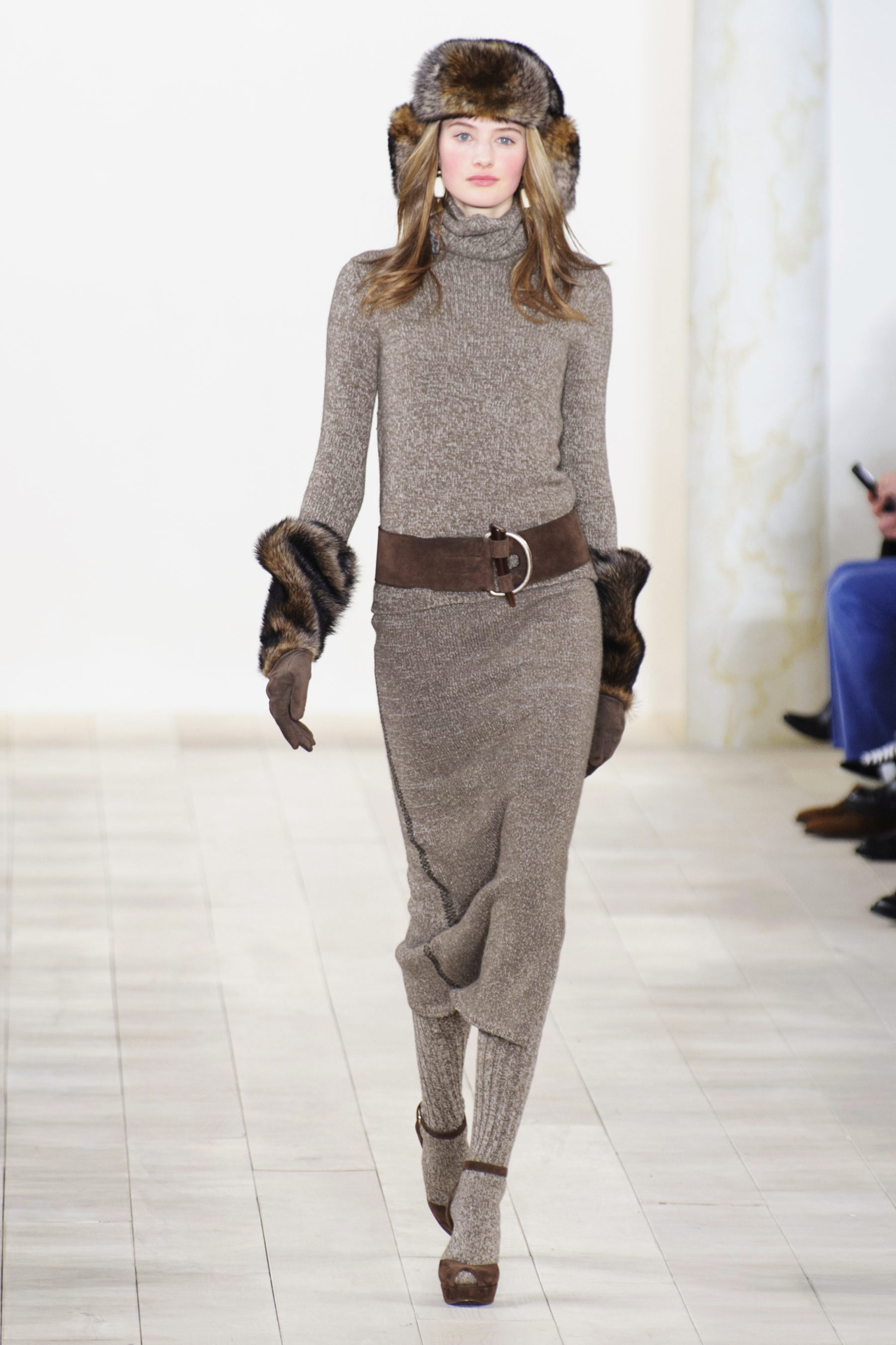 Popular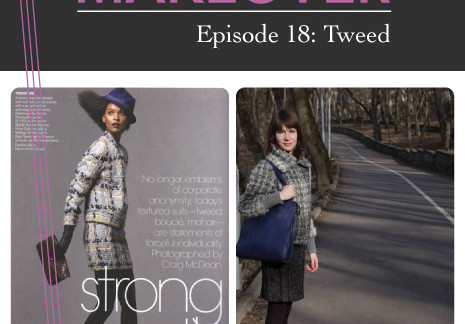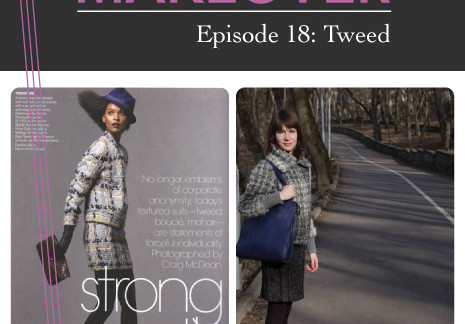 Shop what's in here?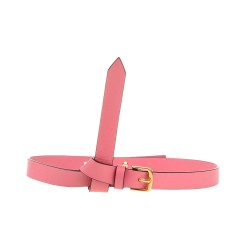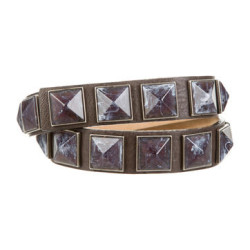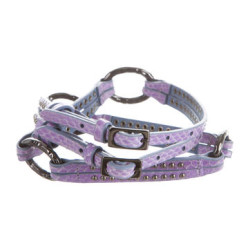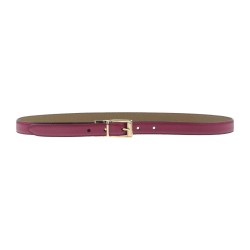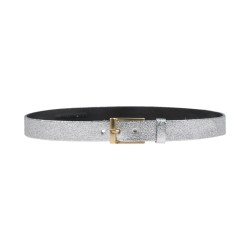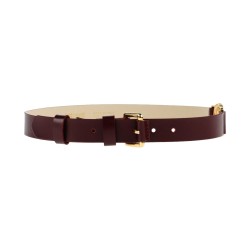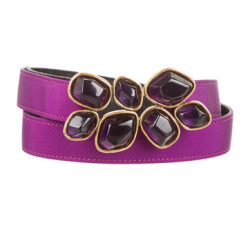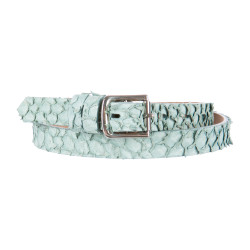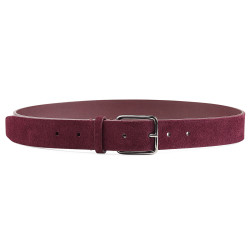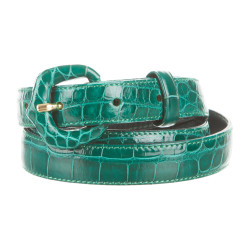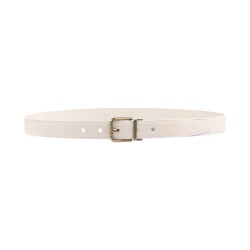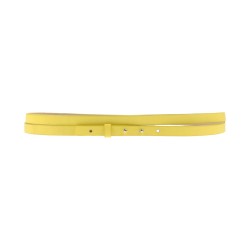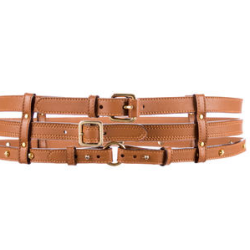 Related posts