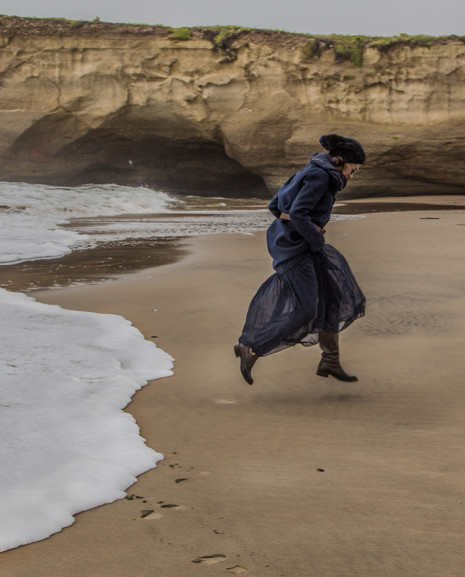 Keeping the lady-like vibe going in the trying environments of wild nature
I was going through past Look Makeovers recently and one of them served as a base for this entry. It featured a Russian speaking reader from Germany pairing a fur hat, a coat, and casual shoes for a winter weekend outfit that started in the city and continued at the seaside. Her question was how to keep the lady-like vibe going in the trying environments of wild nature. In the makeover entry I  briefly mentioned riding boots, but  upon revisiting the entry, I felt like elaborating on them.
Riding boots combine three things that aren't readily available together: comfort, utility, and grace. To keep this fragile balance I never pair them with jeans. A while ago I put together a thorough tutorial of dos and don'ts of the full equestrian look with blazers and riding leggings, but I have recently caught myself gravitating toward skirts. They seem to be even more rewarding with equestrian boots, keeping the grace game strong. For the 'indoor' type of beauty (of which I am a self appointed advocate)  'grace' is a base ingredient for all looks, especially  the 'comfy' and 'outdoorsy' ones. I gathered some style notes about three skirts that blend well with my riding boots and can also take an extra layer for cold. They reflect the 'indoor' version of the natural and laid-back style expressed, for example, here by Daria Werbowy.  These celebrate an 'outdoor' beauty, but do very little justice to 'indoors.' Here is my adaption of the eco-look for all the 'indoors' out there.