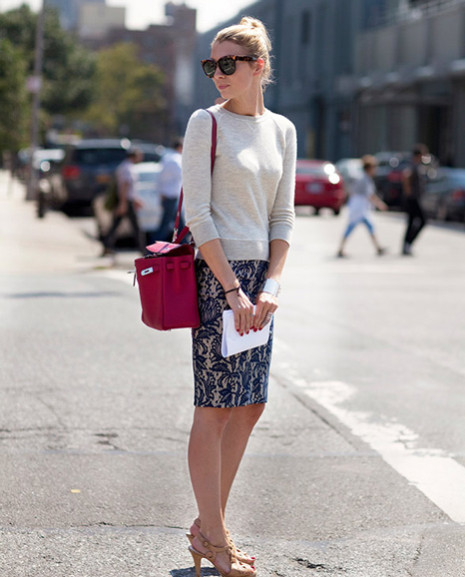 Concealed or revealed by the staple item, the patella takes your style two different routes.
A reader submitted this shot (she didn't provide the source) explaining how she would love to spend her summer dressed like this, but doubts it will work for her. She describes herself as a 5'6 tall girl with fragile shoulders,  long limbs and heavy hips and laments that she typically has problems with pencil skirts. The only way for her to sport one  is to go with opaque matching tights and matching top.  How very dull.  This is such a typical conundrum for all  classic beauties out there!
In the slide show I offer my first-hand experience  of making a  pencil skirts work for the described  body type.  And in the entry below I am digging into the  evolution of the pencil skirt  and explain just how come  one simple  skirt can work so differently for  different body (and beauty) types along the way.