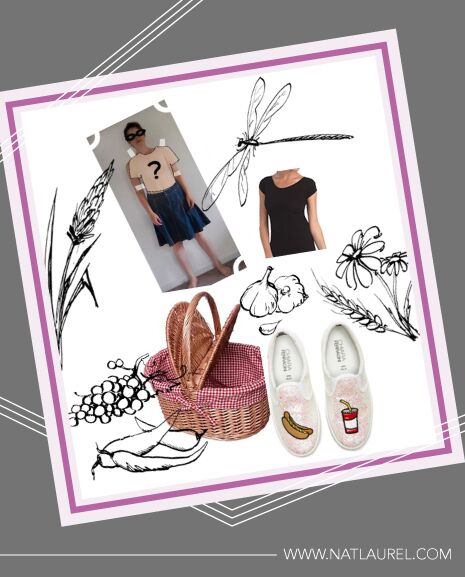 Getting closure on a skirt that did not fit a wardrobe, a mien, or a lifestyle
Going back to Sophia's skirts. The whole story started when a Russian reader named Sophia sent me a question about 'a particular type of skirt' and sent two pictures along. Instead of clear directions I broke out with a novella about how various godets turned milestones of my life. Now that I've gotten it all off my chest, I feel equipped to answer Sophia's questions.
One of my first Russian reader's reactions to the skirt was that "…buying skirts like this is a pure waste. The only reason brands make ladylike garments from plebian fabrics is to diminish us shoppers and our femininity."
The brands, of course, know better than to spend their seasonal budget on practical jokes. They are after teenagers' bucks and thus aim to enhance their budding femininity. Or those natural types whose femininity continues to charmingly bud throughout their lives letting their tomboy side do the hard work. That is usually when things like workmen stitching topped with the fly are accompanied with a ruffle. While most acute shoppers have figured out how to hand pick items from the fast fashion chains, those more gullible and sometimes busier women in their mid- to late 30s who spent the previous decade occupied with careers or parenting, or sometimes both, find themselves completely at a loss.
I found Russian immigrants to be hit particularly hard with this. Despite the old "there was no fashion in the USSR" refrain we didn't exactly get acquainted with the "dressed down nation" concept while it was developing in the USA throughout the 80s and 90s. The truth is that back in the USSR a lot of women  strived to look their  best despite all odds. Therefore these days you can easily single out a first generation Russian immigrant by her adherence to a classical silhouette with the help of the clothes at hand: easy knits and androgynous styles geared towards a more relaxed existence.
This is where Sophia and her denim skirt comes into play. With a splash of gamine over her classic features she falls somewhere between Mia Farrow's ingénue and Sharon Stone's sophistication. And for the life of me I could not figure out how this skirt could play up her features. It did made me think, though, how nice she could have looked in Stella McCartney's skater dress that social media stars sported throughout 2012, but to say this skirt is a far cry from Stella's dress would be the understatement of the year. I guess the only sane suggestion here would be to get rid of the skirt and go on with your life. But I am a firm believer that clothes, once bought, need their "closure." Otherwise one risks the chance that they will keep buying the same thing over and over. So, there it is: Closure for this virtually unusable (for the person in question) garment.
The skirt is a combination of naive tricks that, in certain pastoral situations, can be disguised. Only any purse will make them obvious. As teenagers we can get away with that, but as our identities take shape we also need to step up our sartorial game and find less obvious ways to be tongue in cheek. A woven basket echoing Jane Birkin's élan should bring a convincing enough devil-may-care attitude. Instead of the Birkin staple white tee I would go for a black one; cap-sleeved and snug it will help emulate the integrity of the dress this look could use. Slip-ons, a little elevated with a quirky note, will take the whole thing out on a countryside weekend with the family. That would be an ideal setting to stick to your teenage (or boyish) self. I picture Northern Europe and Maine backdrops for this look.
Popular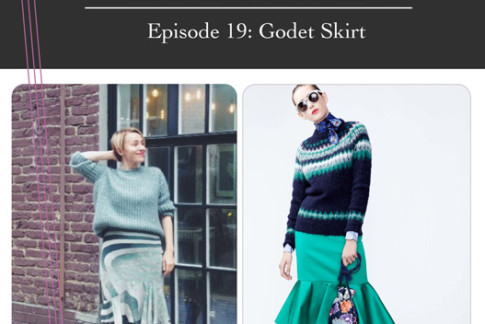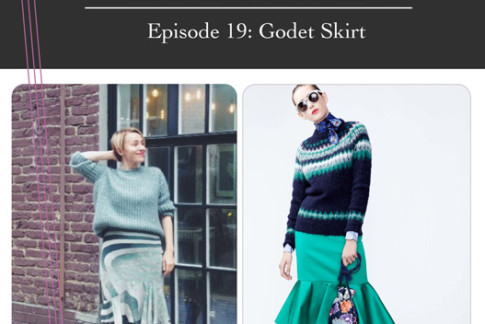 Related posts