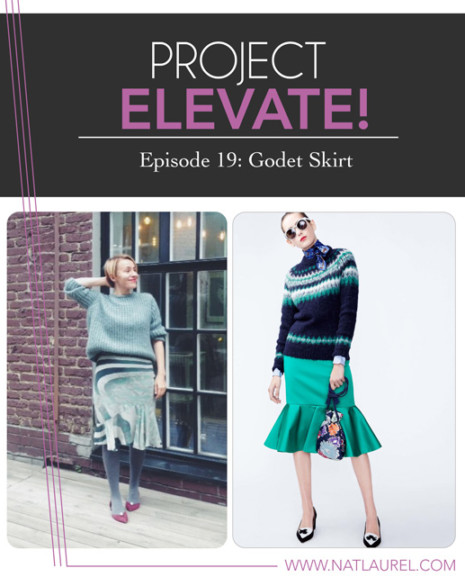 Project Elevate! is all about making a good look great. The heroine of this episode, Lana, has submitted her picture (on the left) wearing a grey oversized sweater, a grey silk godet skirt and flats.
I juxtaposed the submitted look with a J.Crew catalog model from 2015, wearing a classy godet skirt boldly paired with a fair isle sweater. You couldn't think of two things being further apart, and yet they are heavenly together. Like most models today, this J.Crew model features major Z-type beauty characteristics: her facial bone structure is strong (high rugosity) and her jawline is square, forming a 120 degree angle. The sweater is brought in to soften her Amazon torso. This eclectic pairing allows the demure godet to blend into her combative, Paleo-inspired, Z-type beauty.
Our heroine is exactly the opposite. Her facial bone structure is soft, her lower jaw isn't protruding forward, her silhouette is dominated by childbearing hips which hint at an elongated torso that is probably on the fragile side. These are signature characteristics of the Renaissance inspired S-type beauty. This type of beauty receives  zero guidance and visual inspiration from the fashion media today.
Lets correct this.